How to Add Featured Images in WordPress?
Have you ever notice the Posts Thumbnails or Featured Images in WordPress?
Images that appear on the top of the blog/post and in social media when you share the post are known as Featured Image.  Even if you have not quality images then download the free quality images here.
If you are new to WordPress, then this post is very helpful for you and hope you like to see the WordPress Beginners Guide.
In this article, we will show you how to add featured images in WordPress. So, stick with us!
Step 1: Login to Your WordPress Admin
First of all login to your WordPress admin and Go to Posts >> All Posts.
Step 2: Choose the post you want to edit
Click on the "edit" of the post that you want to add featured images in WordPress.

Step 3: Click on "Set Featured Image"
At the bottom of the page, you can see the set featured image on the left side. Click on"Set Featured Image".
If you do not see this option then go top of the page. You can see Screen Option where you can see the featured image option. Just tick on the box and get the "set featured image" option. Still, you do not get this option the theme you are using doesn't support the Featured Image/Post Thumbnail.


Step 4: Choose or Upload the Image from your Media Library
Once you clicked, You can upload or select the image from your media library. To upload the image, go to Upload files as shown in the image and click on the "Upload Image" and select feature image from your computer or you can simply drag and drop the image and set it as the featured image.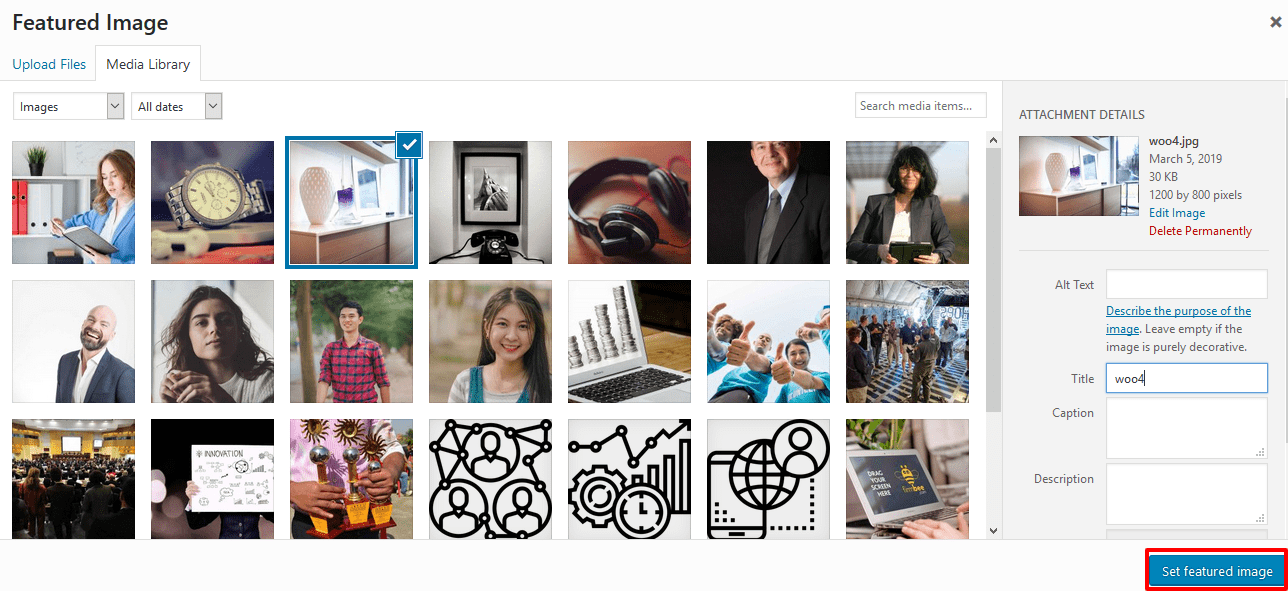 Step 5: Step 5: At last, Click on the blue button.
Finally, after selecting the image click on the blue button said as "Set featured image". Visit the post that you want to add the featured image if it's all good then Congratulation. You've successfully add featured images in WordPress.
If you find this article helpful, don't forget to join our newsletter for more informative articles and follow us on Facebook and Twitter.