WordPress 5.5 is Out – What's New Features are Coming!!
WordPress has published the WordPress 5.5 beta and the release date is scheduled on August 11, 2020.
After the first major WordPress release, WordPress 5.5 will be the second major release of the year.
Are you excited to know what's new features and improvements WordPress is coming up with?
Note: We recommend you to try the beta version on your test site or try the WordPress tester plugin. This is not a final release!
The Block Editor Improvements and New Features
New Block Directory: The new block directory will add in the block editor where you can search for the feature or it will automatically show the matching blocks from the blocks listing.
Block Patterns: The block patterns allow you to add ready-to-use blocks quickly in the layout.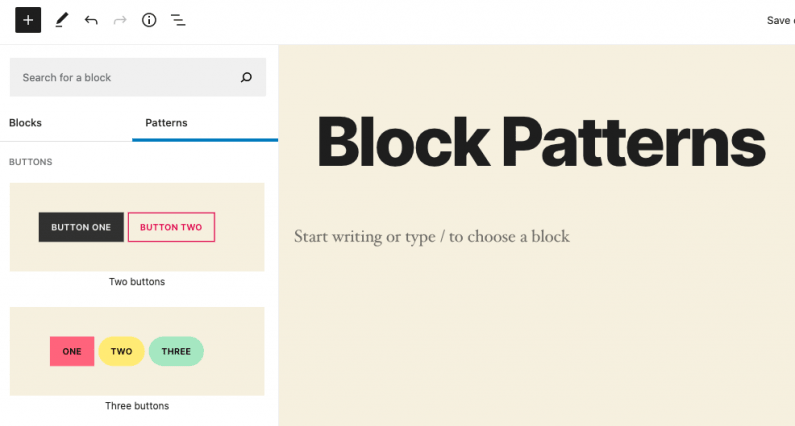 Navigations Block and Movement: It allows you to move blocks in the content editing by simply drag up and down.
Inline image editing: With WordPress 5.5, you can edit images like crop, rotate, resize, and scale without exiting the block editor.
About the UI improvements to the block editor, WordPress 5.5 will have new icons, the borders around the toolbars,  and focus highlighting while writing across the blocks. Also, the (+) button has changed in a noticeable way.
Auto-update for WordPress Themes and Plugins
WordPress will come up with updates expanding the content management system. The auto-updating facility to themes and plugins will be available soon.
It will prevent your site from hackers and keeps the site more secure. You can enable auto-updates from the plugin page through the admin dashboard. Similarly, the theme can enable auto-updates from Appearance >> Themes.

XML Sitemaps
You can see the implementation of the XML sitemaps feature plugin by default in WordPress 5.5. The plugin will create a sitemap index at /sitemap.xml which includes all the post types, taxonomies, custom post types, and users.
The XML sitemap features will help to index your website content and easily generate your content in the search engine. It is good news for those who are struggling with sitemaps.
Lazy-Loading Images
With lazy loading images, you can optimize images for WordPress by downloading images that are displayed on the user's browser screen. It will optimize your WordPress website and load the image faster.
By default, the new loading attribute on "img" tags will add to all sites.
Some other changes coming to WordPress 5.5
Allow you to update themes and plugins with a zip file.
Able to identify the PHP compatibility issues.
Dashicons will comes with 65 new icons in WordPress Core.
By default, the theme and plugin auto-updates are disabled.
It will bring the various updated external libraries such as phpMailer, SimplePie, Twemoji, and many more.