How to Display Recent Posts in WordPress
What if you want to display recent posts in WordPress? WordPress comes with a built-in default functionality to display the latest and popular posts in your site's sidebar or any area.
There are lots of ways to display recent posts in WordPress. Let's discuss some of the methods:
Why Display Recent Posts in WordPress?
Beginner's often don't realize the importance of displaying recent posts. Doing so helps you to increase user engagement and retain visitors on your site. It lets your audience to notice your latest content and spend more time on your site. Hence, the bounce rate of your website will decrease.
Method 1: Add Recent Post Using Gutenberg
WordPress 5.4 recent version comes with a new block that not just lets you add the latest post but also gives you more options. To display recent posts in WordPress, go to the post editor screen, and simply add the latest post block.
You'll see a right-hand panel open up with customizable options. Toggle with post content option to add an excerpt. You can also add 50- 100 words length excerpt content below the post.
Besides, there is also an option that lets you choose if you want to show posts date or not.
If you want, you can add a thumbnail, configure thumbnail size and adjust it's alignment too.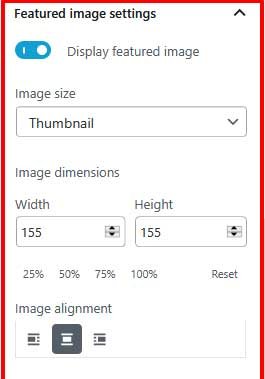 Apart from that, you can arrange the post from the newest to old post order and decide how many posts you want to display. Also, you can have your recent posts displayed in a grid or list format.
Once you are done configuring, save it and click on the preview button to see how it looks.
Method 2:  Display Recent Post Using Widgets
You can list recent posts in the sidebar of your website via using widgets. It is a simple and easy way to display recent posts in WordPress.
Go to Appearance>> widgets then scroll down and locate recent posts widget. Next, add it to the sidebar. This widget comes with basic customizable options. You can add the title, set number of posts to display as well as choose whether to show the date or not.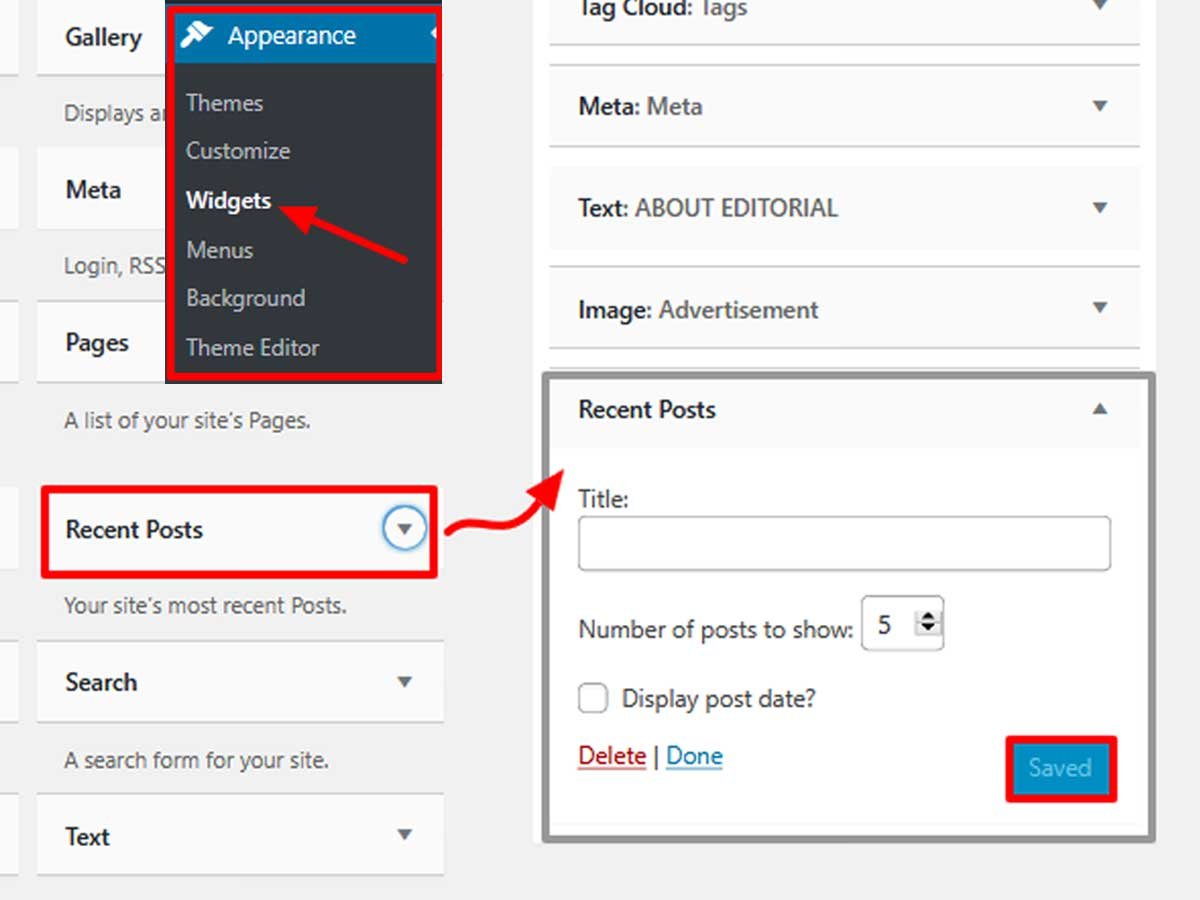 Finally, hit the save button to implement the changes you made. Here see how it looks like in the live site.
That's all. You have successfully added the latest posts in WordPress.
Final Thoughts
Now that you have learned how to display recent posts in WordPress, go and give it a try. Hopefully, you find the article helpful. If you want to read more WordPress tutorials and guides then, please subscribe to our channel.
Which method did you like the most? Let us know in the comment section below:
You might also enjoy reading the following articles: